The Client
Alpha Pension Group partners with companies to promote fiduciary best practices for retirement plans and advocate for plan participants. Their focus on a prudent process promotes plan level wellness while aiming to reduce the tyranny of excessive investment fees. 

Project Highlights
Custom Responsive Design
Umbraco CMS
Photography
Blog / News Page
www.alphapension.com
Flylight Media was fantastic to work with in the development of our company's website. We are a financial services firm that focuses all our resources on client services, which is why we looked to Pete and his team to guide us on the daunting task of the design of our website. Pete and his team were outstanding, explained everything to us and mapped out a time line that was easy to accomplish and ended up achieving the best result possible: A great, professional website that we can be proud of! 
—Mark Salamone, Vice-President 
The Project
Alpha Pension approached us to replace their dated web presence with a fresh, easy to browse site to assist sales & marketing efforts while supporting existing clients.
The project required our team to strike a balance between the contemporary and the traditional–it needed to be simple and easy to navigate on both desktop and mobile devices, but FINRA compliance was a must.
While designing the new site from scratch, we coordinated the gathering of all required "digital assets," including casual, personalized imagery sourced from a local photographer.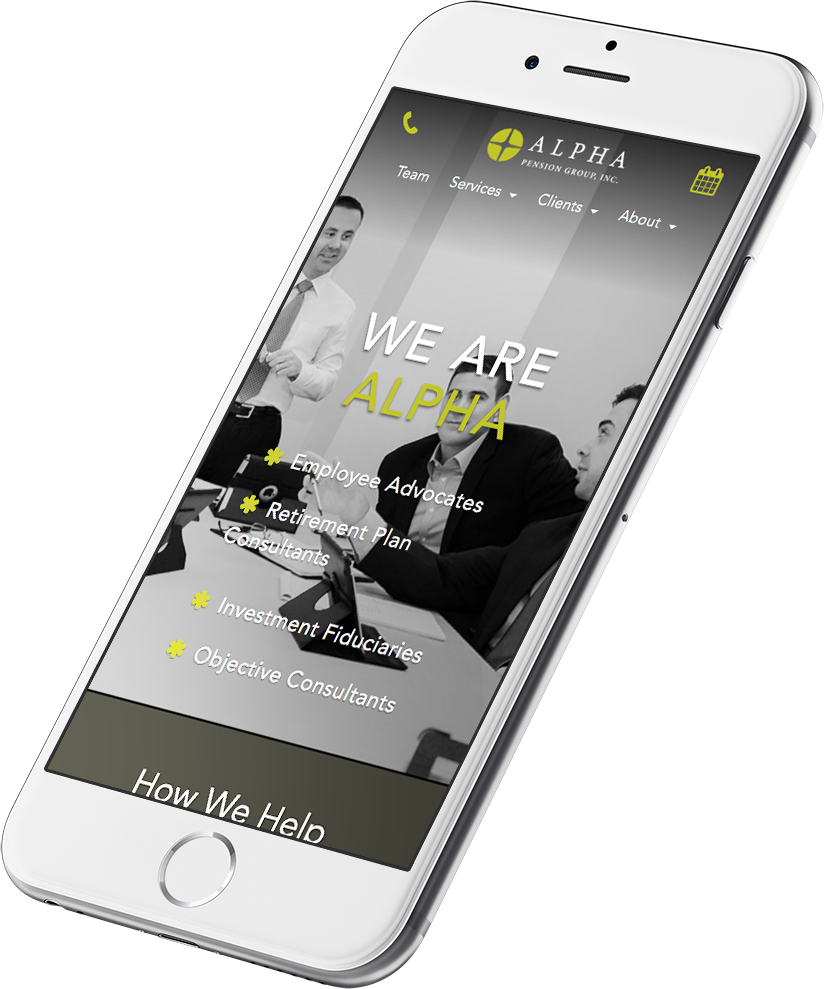 Like What You See?
We can help you take control of your own web presence.
Just use the form below to connect with us.