The Client
Azure Waterfront is a global website that connects real estate buyer and investors with the highest rated Realtors in Premier International Waterfront Markets aross the world, while offering Financial Solutions through its Capital Services Group.

Project Highlights
Custom Responsive Design
Conversion Optimization
Logo Design
3rd Party Integrations
azurewaterfront.com
The Project
We helped Azure Waterfront create a completely custom real-estate listing service targeted towards luxury residential and commercial properties in beautiful real-estate waterfront markets around the globe.
The primary goal of the project was to bring a clean, simple look to a large, complex web application, resulting in an intuitive browsing experience that guides a user through finding what they need.
We started the design process by refreshing the existing logo to stand against a contemporary looking website, and helping the client select captivating photography to complement the clean design. 
While we worked on the code required to necessary functions to the website, we assisted with various technical integrations and advised on conversion strategies that ultimately drove the design process.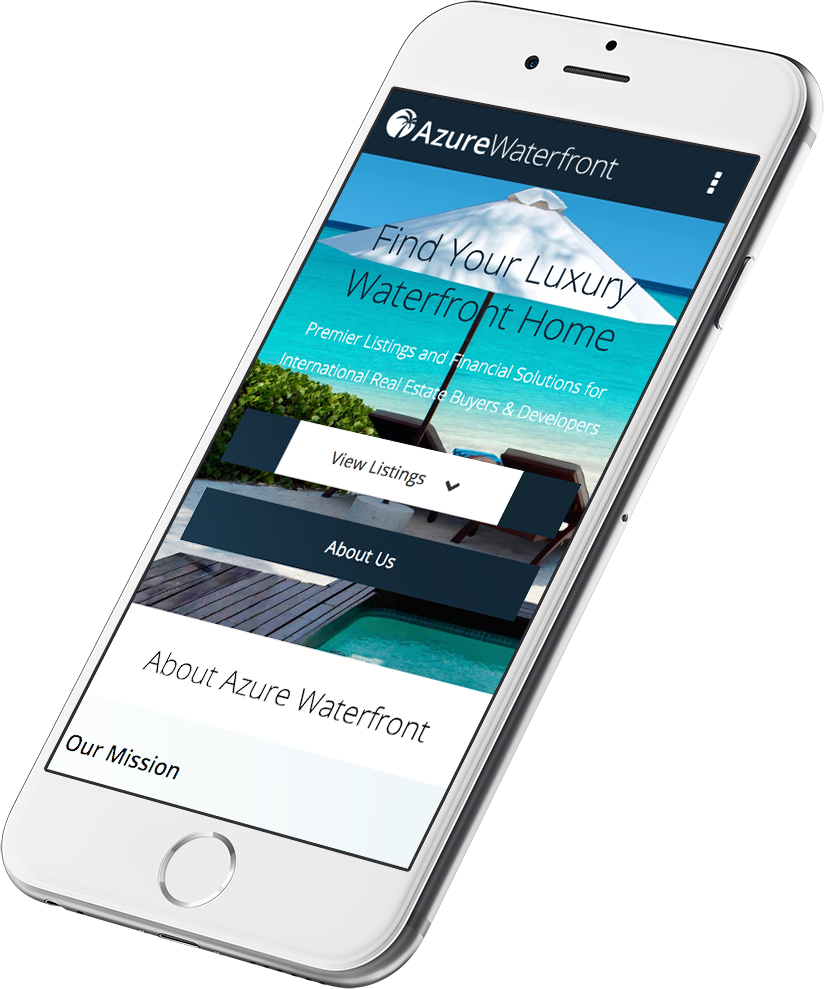 Like What You See?
We can help you take control of your own web presence.
Just use the form below to connect with us.