The Client
Great Bridge Properties uses their extensive background in real estate and finance to develop high quality housing communities. Their core areas of expertise include workforce housing, senior housing, and consulting to non-profit firms.
Providing affordable housing to the people in the communities is a mission that has kept them going for nearly twenty years. They are dedicated to a higher level of commitment to ensure comfortable and stable homes for all of their working family and senior residents.

Project Highlights
Custom Responsive Design
Umbraco CMS
www.greatbridgeproperties.com/
"Being a small real estate developer with just two owners and little technical savvy, we were in need of a design firm that had the patience to work through our web design and to educate us on the process. Flylight Media provided just that resulting in a website that clearly conveys our accomplishments and our values."
—Bill Caselden, Principal and Chris Davies, Principal
Problem Solved
Great Bridge Properties wanted something easy to navigate that displayed all of their properties and distinguished them by property type.  We assisted in this by creating an interactive property listing map to display all of their properties geographically and using colors to make it easy to decipher the different properties as well.
One page microsites were also developed for three different recently developed properties for a photo gallery and contact form.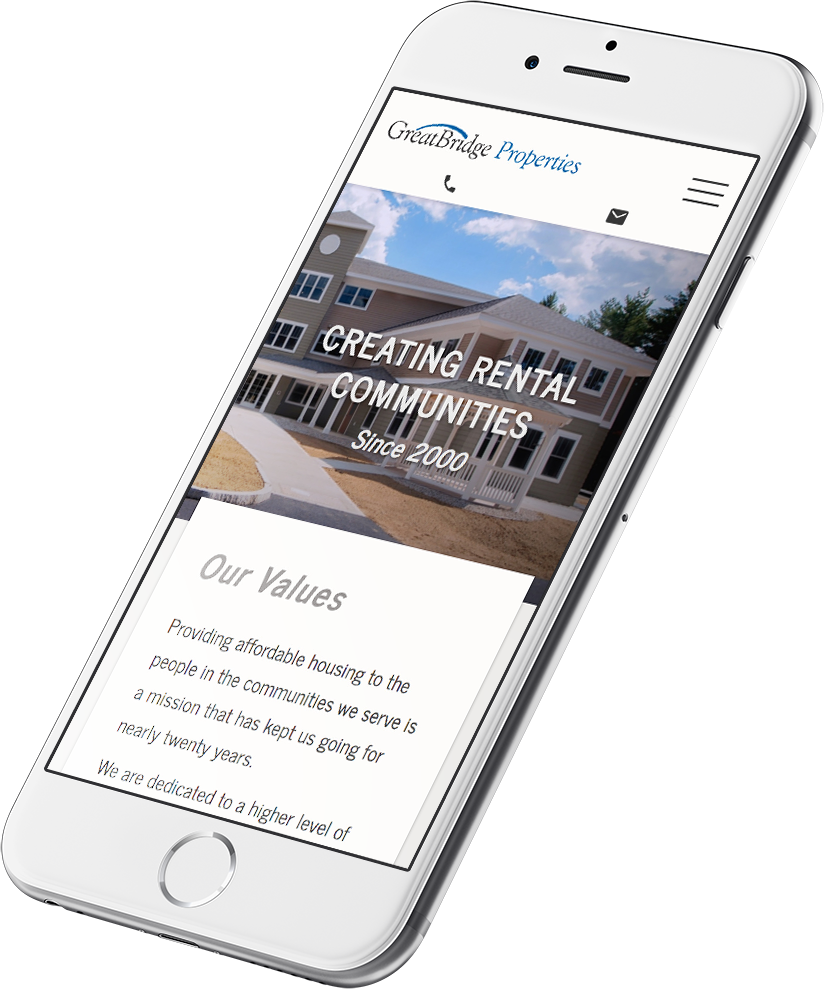 Does this Project Speak to You?
If you'd like a website similar to this one for your business, let's chat! Just use the form below to connect with us.