The Client
In the fall of 1984, Richard Marshall, alongside his wife, Gail Marshall, and brother, Timothy Marshall, began pitching tents and renting tables and chairs.
Over 30 years later, Marshall Tent and Event Rental is one of New England's largest and leading event rental companies.
No matter the size or budget for you event or wedding, Marshall Tent and Event Rental has maintained a strong business motto to treat each and every one with excellent service and supply quality items.

Project Highlights
Custom Responsive Design
marshallrental.com/
"We were referred to Pete of Flylight Media by another local company. Pete was quick to respond with pricing and set aside the necessary time to learn more about our business, the purpose of the website, our general marketing goals, and the refreshed/modern look we we were hoping for. Pete was organized, responsive, and took every request we had and made it happen. We were beyond thrilled with the website's design and usability for both us and our customers. We still receive compliments on it today!"
—Kara Marshall, Marketing & Business Development
Problem Solved
We love local, so when Marshall Rental came to us seeking assistance with their new website, we were absolutely thrilled. Heck, I think everyone around here has seen those awesome Red Trucks parked outside a beautiful wedding! Their requirements were simple; easy to manage, minimalist design, a modern way of showing off their beautiful photography, and an easy way for their users to browse their rental wares. 
The result, a clean and simple site that will keep you scrolling till the end!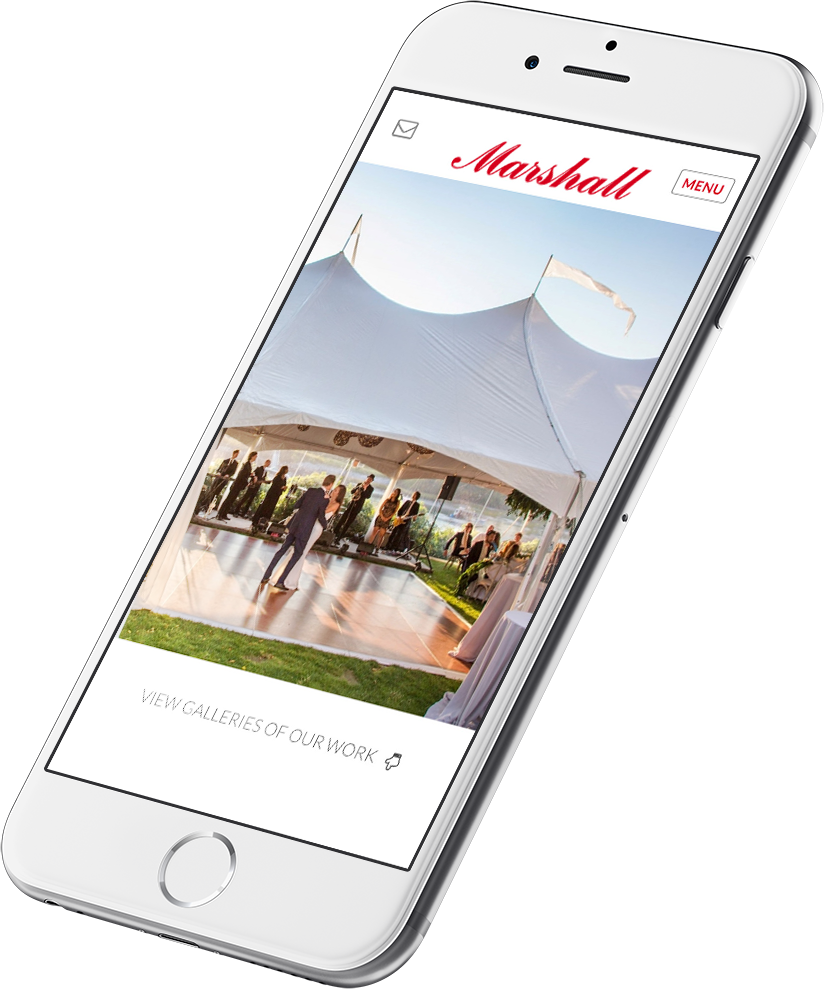 Does this Project Speak to You?
If you'd like a website similar to this one for your business, let's chat! Just use the form below to connect with us.