The Client
NH Farm to Restaurant Connection's Mission: To enhance the viability of New Hampshire's farms, maintain their rural heritage and open spaces, help protect the environment and sustain local economies through promotion of their agricultural products and education of the public on the importance of local food security.

Project Highlights
Custom Responsive Design
Umbraco CMS
www.nhfarmtorestaurant.com/
"Pete and Marc are enthusiastic supporters of the local food movement and soon came up with a vision for our site to promote our farmers and our Certified Local restaurants. Staying within our budget, they worked closely with us to develop a clean and efficient site with, among many features, an interactive map showing our farms and restaurants. Content management is intuitive and manageable, even to those of us lacking IT skills."
—Charles R Burke, MD, President (NHFRC)
Problem Solved
NH Farm to Restaurant wanted to collaborate with us on their newest website. They wanted to make it easy for farms and restaurants to learn and apply for their Certified Local Program.  In addition, they had requested an interactive map that can be filtered by both certified farms and restaurants in New Hampshire.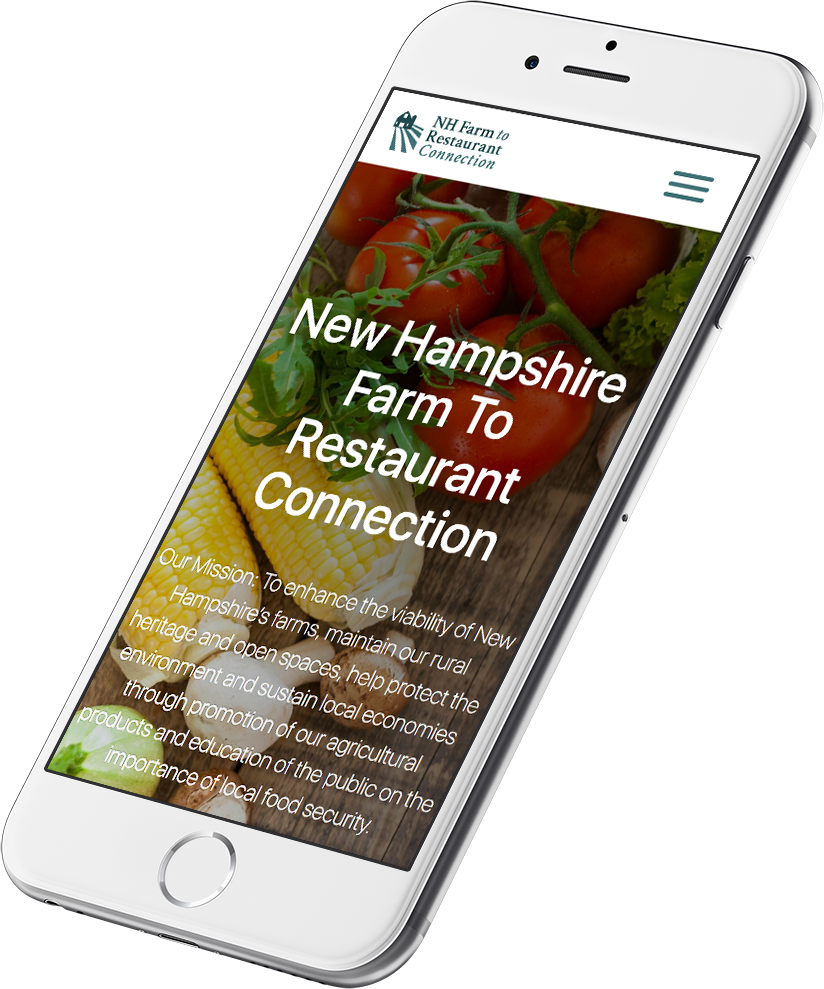 Does this Project Speak to You?
If you'd like a website similar to this one for your business, let's chat! Just use the form below to connect with us.