The Client
Strafford Window Manufacturing, Inc. is a family owned business located in Strafford, NH. They manufacture any size sash, transom, single hung window unit, transom hopper or hopper window unit that you request.
All of their products are made with high quality eastern white pine and single strength glass. Each window is custom built and we strive to exceed all of their customers' expectations on quality and cost.
They are proud of their unique, exceptionally crafted products and the talented people who help them make the products.

Project Highlights
Custom Responsive Design
Umbraco CMS
eCommerce
3rd Party Integrations
straffordwindow.com/
"Awesome team that works well with their customers, very creative and understanding.... Very Professional and impressive work."
—Deanna Belair, Office Manager
Problem Solved
Strafford contacted us to revamp their website, which we also built, and make it more interactive for their users. They wanted to keep it easy to navigate and also find information on each types of their windows. The really custom coded item is the window builder.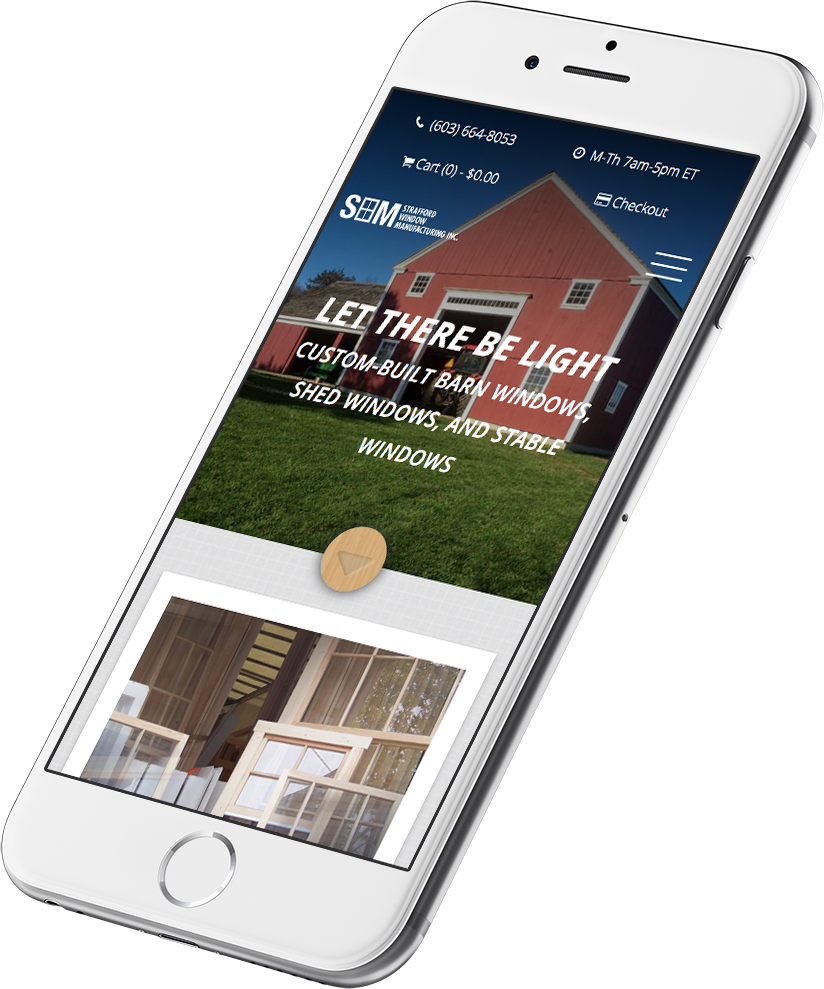 Does this Project Speak to You?
If you'd like a website similar to this one for your business, let's chat! Just use the form below to connect with us.