The Client
The Inn at Villanova University is a unique venue less than two miles from Villanova's campus. The Inn blends the historic charm of the Montrose Mansion with the amenities of a modern hotel and conference center.

Project Highlights
Custom Responsive Design
Umbraco CMS
theinnatvillanova.com/
"When The Inn at Villanova University was being renovated and its conference center concept completely rethought, hiring FlyLight Media to help develop and launch our website was a great choice. Their creativity and ability to think outside the box and challenge us to create a unique presence on the web was appreciated."
—Kathy Welsch, Director of Sales & Catering
Problem Solved
The Inn at Villanova aspired to have their website be appealing to the eye, showcase the University, accommodations along with easy access to make a reservation and contact them and we delivered. Their beautiful photos aided in our efforts to make this design sleek, organized and of course mobile friendly.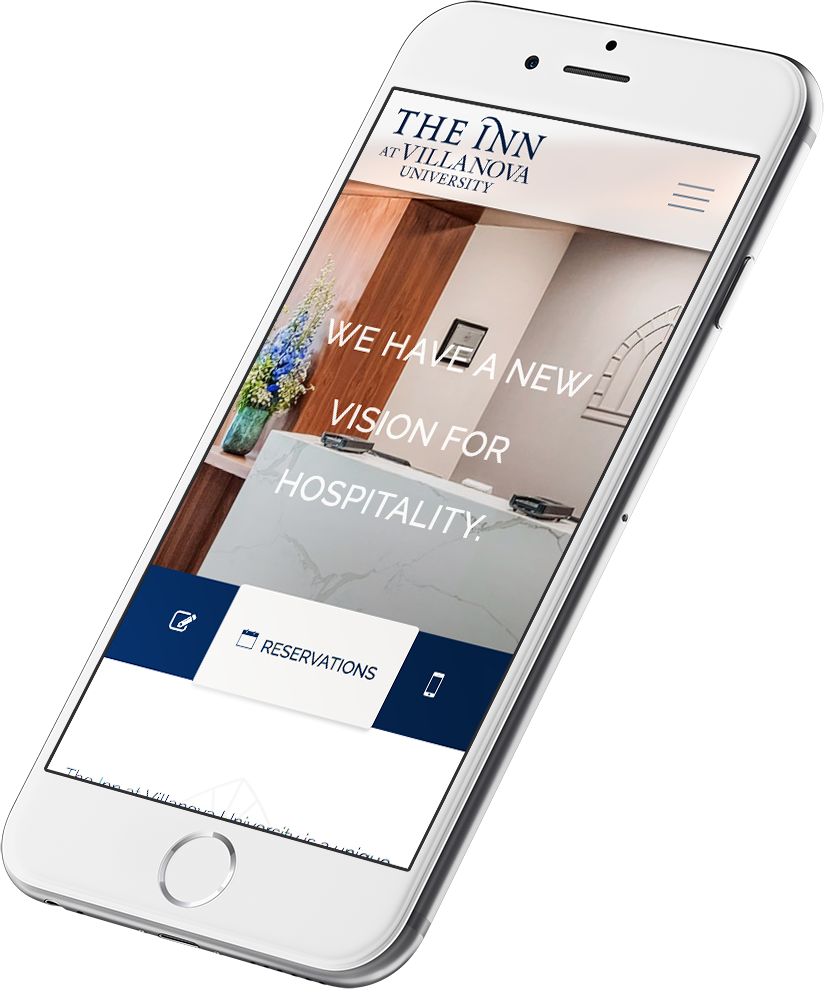 Does this Project Speak to You?
If you'd like a website similar to this one for your business, let's chat! Just use the form below to connect with us.